Within the framework of the development of its activity, Firma 'CHEMIS' Sp.j. has also focused on offering packaging services – both confectioning only and assistance during full manufacturing.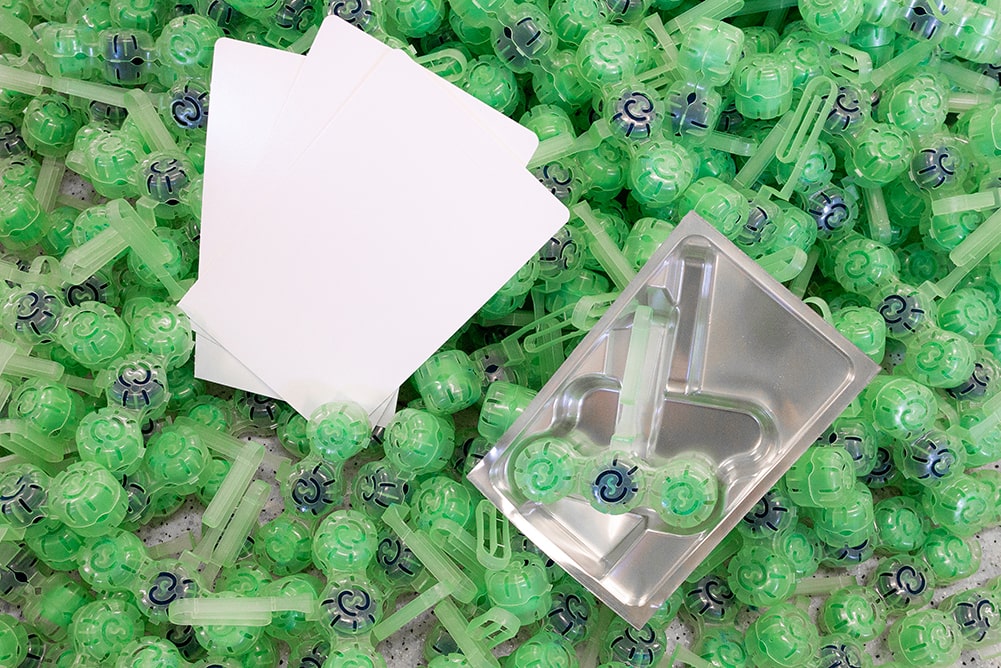 Production under the client's private label brand
We offer our clients the possibility of expanding their portfolio with very high-quality products under their private label brand. This enables them to include our products in their assortment under their private label brand without having to open their own production line and obtain the know-how. We ensure support at the project stage and during the functioning of the product on the market. It is possible to carry out manufacturing that includes changes that would provide the best results to the client.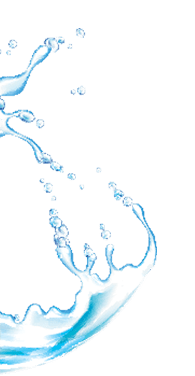 Confectioning – horizontal packaging machines
We offer our clients the option of ordering packaging of solid articles on horizontal flow-pack automatic machines. It is possible to package products into foil with print or without print. We can package the product in the client's foil that meets the right parameters, or in one of our own that is currently available. The product to be packaged should have its dimensions within the following limits: length from 40mm to 90mm, width from 15mm to 120mm, height up to 40mm. With regard to confectioning a specific product of yours, please send us a specific enquiry in order to confirm the possibility thereof.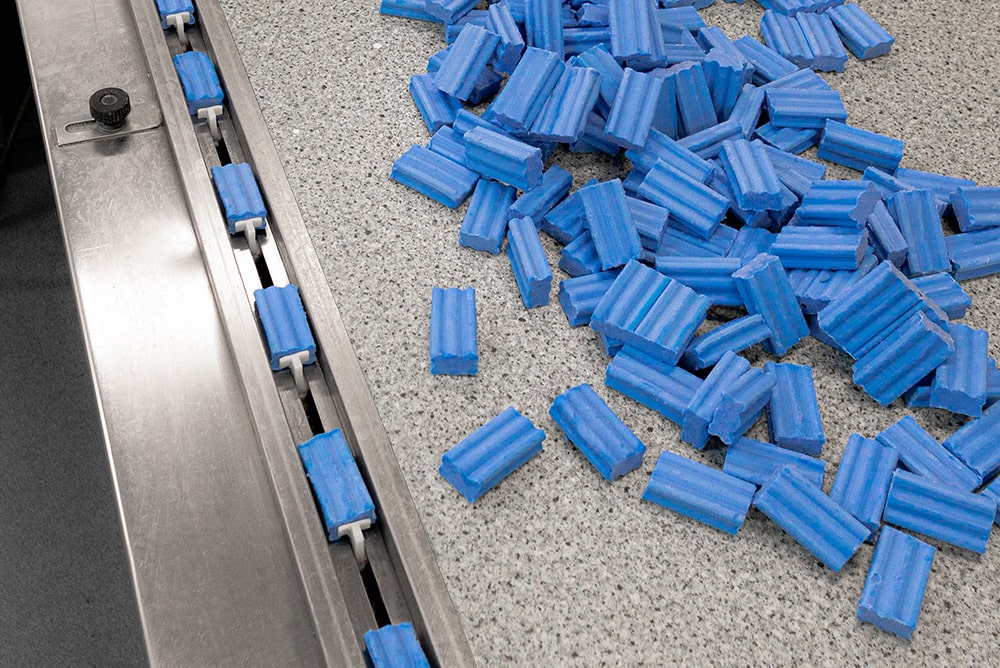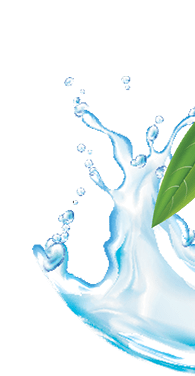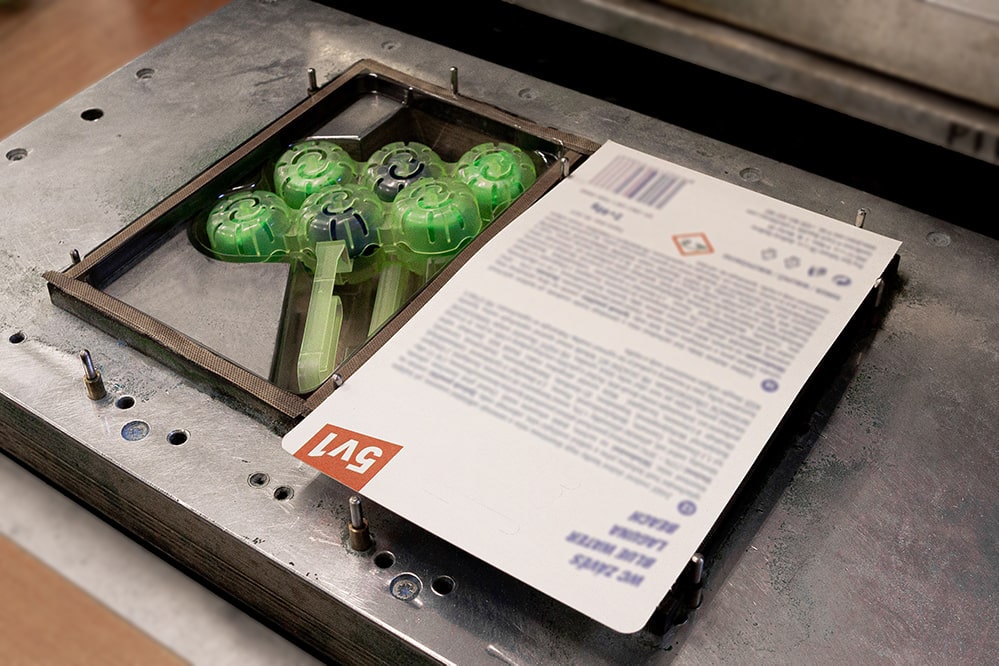 We also provide a packaging service which consists of a cardboard box and blister bonding. The product should be in the form of a solid object resistant to high temperatures. Such a product must not be susceptible to damage when exposed to the short-term impact of high temperatures (of about 200oC). We provide support in the design and production of both the cardboard box and the blisters extruded. Please contact us in order to confirm the possibility of the safe packaging of a specific product.